Robert Schimmel Dead: Howard Stern Show Regular Dies After Car Accident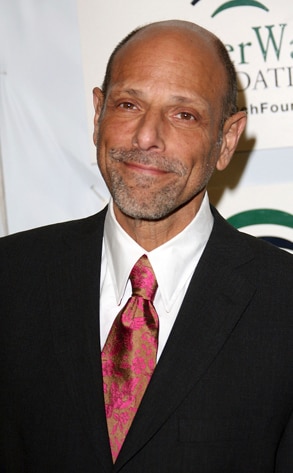 Robert Schimmel
Howard Stern Show
regular and Comedian Robert Schimmel is in the hospital and in critical condition after injuries from a car accident. Now, just 7 minutes ago, it was confirmed that he's dead.
Schimmel was reportedly traveling in Arizona with his son and daughter. Robert's daughter was trying to avoid one accident in the lane she was driving in, but caused her own car to roll over in the process.
The 60-year-old entertainer had overcame cancer and was waiting for a liver to complete a transplant operation to combat cirrhosis.
Schimmel An Amazing Talent
TheComicsComic.con reports:
Schimmel's big break came through Rodney Dangerfield's young comedians special for HBO in 1988, Nothin' Goes Right, in which he shared a bill with a soon-to-be murderers row lineup of Bill Hicks, Andrew Dice Clay, Lenny Clarke, Dom Irrera, Carol Leifer and Barry Sobel. Here's the clip from that appearance (language, obviously, is NSFW):
TheComicsComic.com has posted a great memorial to Robert Schimmel
, that's worth a read.
This is sad news for
The Howard Stern Show
as it marks the second time in less than a year that a comedian who was a regular on the show has faced altering events. The last time was Artie Lange who
tried to commit suicide in January
.
More on this unfortunate news soon.